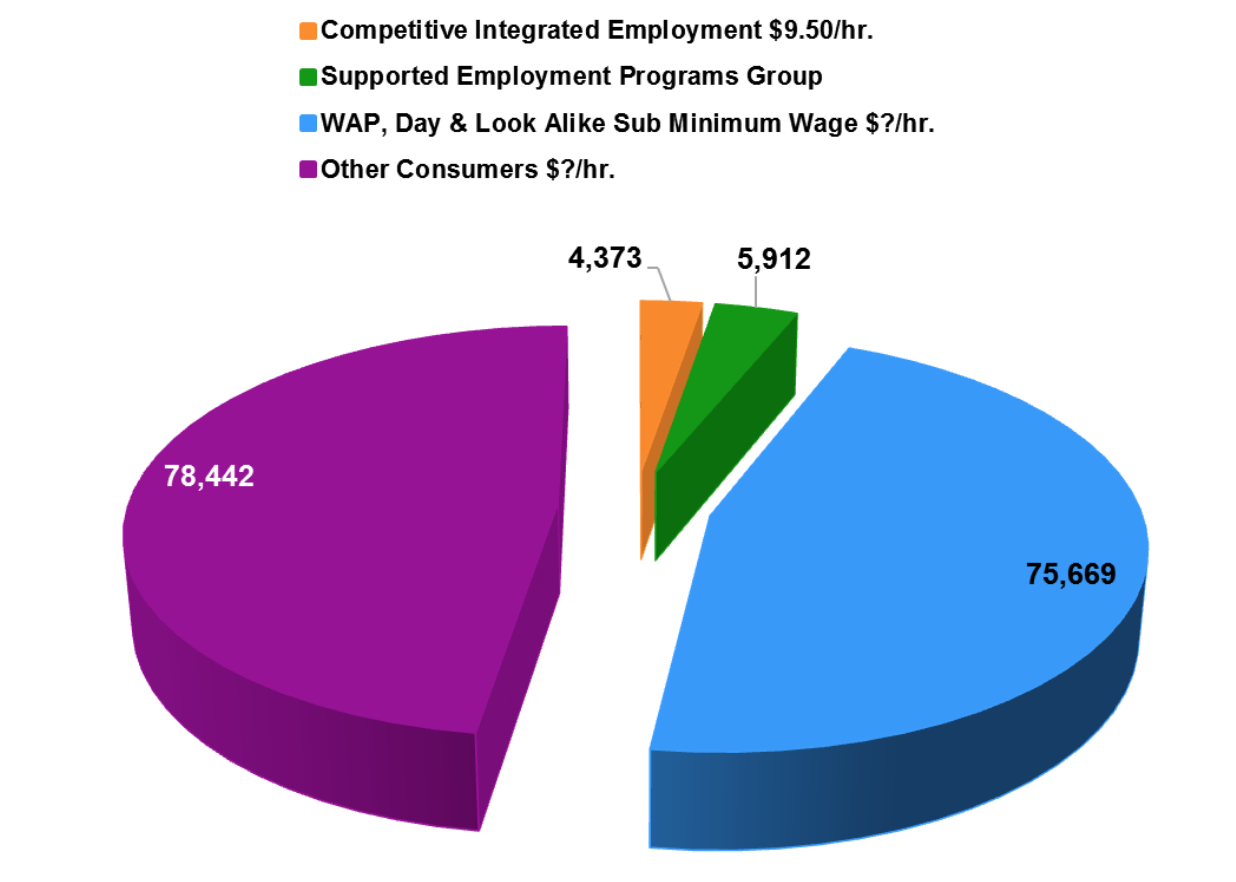 What gets us up in the morning and fuels our sense of urgency in building a four-year, residential inclusive college program is this grim statistic: currently, only 3% of adults with intellectual disability make a living wage in the state of California.
That tiny slice of orange is the 3%.
97% of adults in California are socially isolated and living in poverty. 
We all lose when tens of thousands of Californians are not given an opportunity to succeed and live their life sharing their talents and skills with the world.
Inclusive post-secondary education changes the outcomes.
The federal funding for TPSID grants has been going for over a decade, so we have the data on employment outcomes and it is compelling.
We have over 65% of those students who complete a post-secondary program having gainful employment within one year of graduation.
You can find out more information and employment facts from Think College, the clearing-house of information and the national coordinating center for inclusive post-secondary programs. 
Finally, we know the data for degree-seeking students:
When you go to college, your health outcomes improve.
You get a better paying job.
You are more civically engaged.
Your relationships improve.
Across almost every measurable metric, life is better.
Why wouldn't we want this same possibility for one of our most vulnerable groups in society?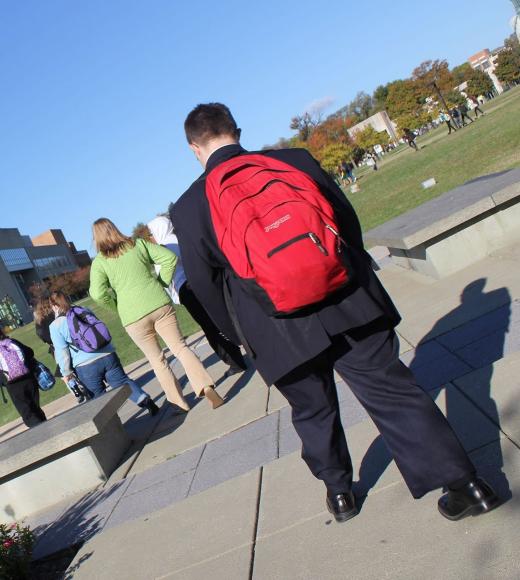 Postsecondary Programs More Inclusive, Report Finds Disability Scoop
The programs examined served 843 students during the 2017-2018 academic year at two- and four-year colleges from coast to coast. Nearly all of the students had intellectual disability, autism or both and most had already completed high school, though about 1 in 5 were dually enrolled while still receiving special education services from their local school district.