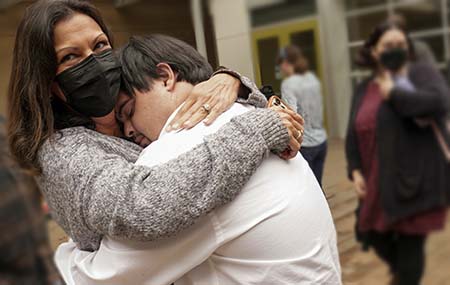 The first cohort of UC Davis Redwood SEED Scholars (and their families) chose a path that had never been walked before in California. They are the first students with intellectual disabilities to live on campus at UC Davis, attend classes, begin employment and launch a four-year inclusive college program in our state.
Doing something brand new, these students dared to begin their young adult lives.
In the first year, the Redwood SEED Scholars grew as people, developed academic skills, independent living skills, communication skills and employment skills. Over and over again, they pushed through adversity and did things that seemed impossible. They worked hard and supported each other.
Their courage was breath-taking.
As we welcome a new cohort of students, we invite you to financially support our efforts through a tax-deductible gift.
With your help, the Redwood SEED Scholars can become a sustainable program…providing opportunities for more students…and creating a ripple of inclusion that will help to change the current catastrophic employment outcomes for so many overlooked and marginalized young adults with intellectual disabilities.