We are now a Living Learning Community called Advocacy in Action!! For the fall of 2023, incoming freshmen to UC Davis may choose to live and learn alongside the Year One and Year Two Scholars in the dorms on campus as a Living Learning Community. Together, the community will learn how to advocate in real time and develop understanding about the barriers to participation in society for people with disabilities. A First-Year Seminar will be taught right there at Regan Main supporting the skill development of Advocacy in Action, called Disability Studies, Neurodiversity, Mentorship...How To Be An Ally. There will be social events and activities to bring the group together as well.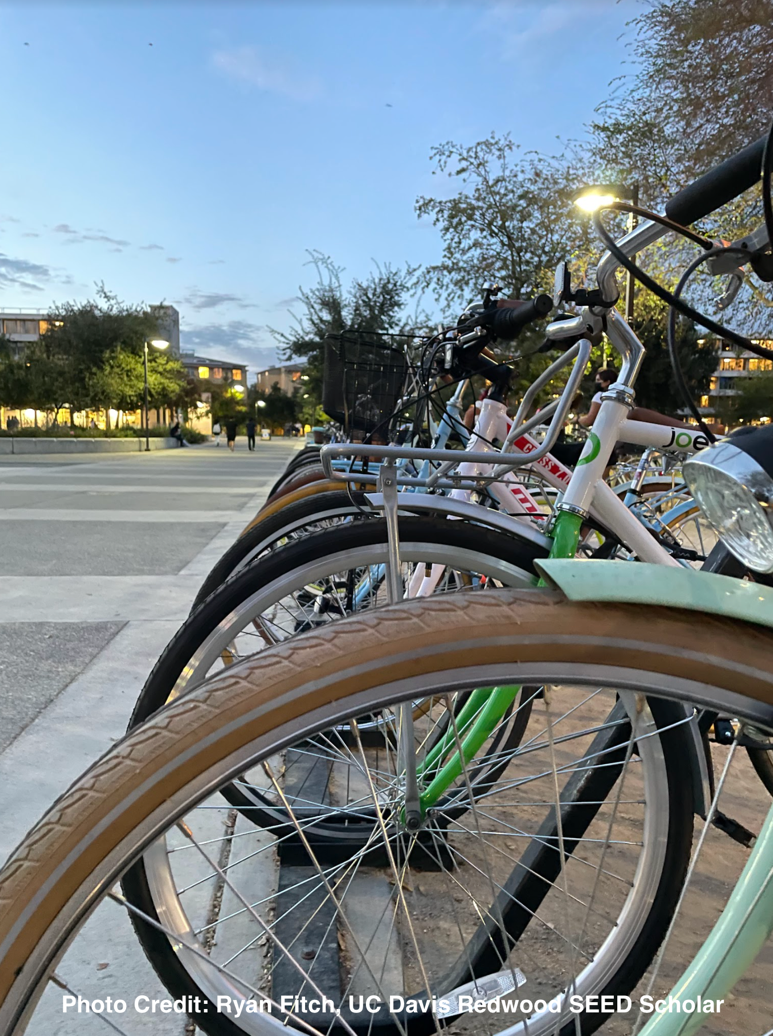 The UC Davis Redwood SEED Scholars Living Learning Lab
Inclusive residential living is a very important aspect of the UC Davis Redwood SEED Scholars Program. We believe it is an integral part of the whole program and crucial to student success. Each segment of our program - whether it is foundational courses, UC Davis courses, internship and employment opportunities, social opportunities on campus and in the larger community or residential living - builds on the other. They work in tandem in a coordinated, systematic way to develop the whole person.
Over and over again, students with intellectual disabilities tell us that they want an inclusive college experience. They want the friendships, the experiences and the opportunity to live away from home.
Very few post-secondary programs offer a living learning lab experience with their same age peers. Yet, we are deeply aware just how valuable these opportunities are for growth and development in independent living skills for young adults.
We know that inclusive living provides the laboratory to experiment and test out the many skills that are developing. 
In the UC Davis Redwood SEED Scholars Program, the Living Learning Lab consists of two different living experiences across the four-year program. Each year, the living learning lab asks a bit more of our students. As they progress in our program, they are challenged to increase their independent living skills and leadership skills as appropriate. The opportunity is individualized and person-centered.
Year One and Year Two: On-Campus Dorms
Year Three and Year Four: On-Campus Apartments
These experiences have been intentionally created to support the students through scaffolded residential opportunities. These residential living experiences are designed to build year by year the myriad independent living skills necessary for living in community as independently as possible. Skills are taught in context with same-age peers and with on-campus trained mentors. 
Social opportunities that naturally arise from living with same-age peers are embedded in residential living. Communication skills, hygiene skills, organization skills, time management, social planning and preparing all happen within the Living Learning Lab.
Students are challenged and encouraged by their peers. They have the opportunity to make social connections, develop friendships and grow socially and emotionally as young adults.
This Living Learning Lab was created with oversight and guidance from The Kelsey - a disability-forward housing advocacy and innovation organization. Please visit their website to learn more about The Kelsey and their work.
In their own words, The Kelsey's work is to "center on the perspectives of people with disabilities to speed up development of affordable, inclusive community housing - opening new doors to more opportunities for everyone."
UC Davis Housing is truly exceptional. It is diverse, dedicated and dynamic in its support of UC Davis students. They have been enthusiastic in their support of the Redwood SEED Scholars Program and they have devoted significant time and energy to make this Living Learning Lab a wonderful experience.
UC Davis has a Resident Director identified for the Redwood SEED Scholars as well as engaged and willing Community Advisors. In every way, UC Davis Housing has supported the Living Learning Lab opportunity and understood the benefits to the Redwood SEED Scholars AND the degree-seeking UC Davis students as well.
Year One and Year Two
UC Davis Redwood SEED Scholars live in the Regan Dorm complex on campus. This dorm was specifically chosen for its location on campus. Our students are able to walk to the Segundo Dining Commons, walk to their classes, walk to The ARC and walk to the center of campus easily. Being able to ride a bike well is not necessary in the first year, intentionally...then in Year Two as skills develop, bike riding becomes a more common part of the scholars' living experience.
During the first year, we want our students to be able to navigate campus safely and easily without the added extra layer of navigating the busy bike circles and bike lanes on campus. Over time, students build up their interest and skill level in bike riding and slowly build the skills and confidence to ride all over campus...it isn't a required skill in the first year.
Additionally, we have a large campus with an incredible student-run bus system called Unitrans. We work to develop independent transportation skills and navigation skills throughout the program.
Year Two our scholars live in Regan Dorms partnered with incoming first year scholars. This mentorship opportunity develops leadership skills and independent living skills and provides a wonderful guide for the incoming students. It also provides a sense of familiarity and comfort that builds confidence for the sophomores.
Year One and Year Two
During years Three and Four, the Redwood SEED Scholars live in on-campus apartments. They learn to shop for groceries, plan and prepare meals, plan and prepare social opportunities and learn to keep their apartment clean and running smoothly. The apartments are close to activities and easy to navigate.
The California Department of Developmental Services via the Regional Center System has approved and vendorized the following Service Codes: 
063 - Weekend Activities
107 - On Campus Residential Living 
520 - Independent Living Skills
For this reason, it is recommended that an up-to-date IPP is in place with their local Regional Center Service Coordinator for all entering Redwood SEED Scholars.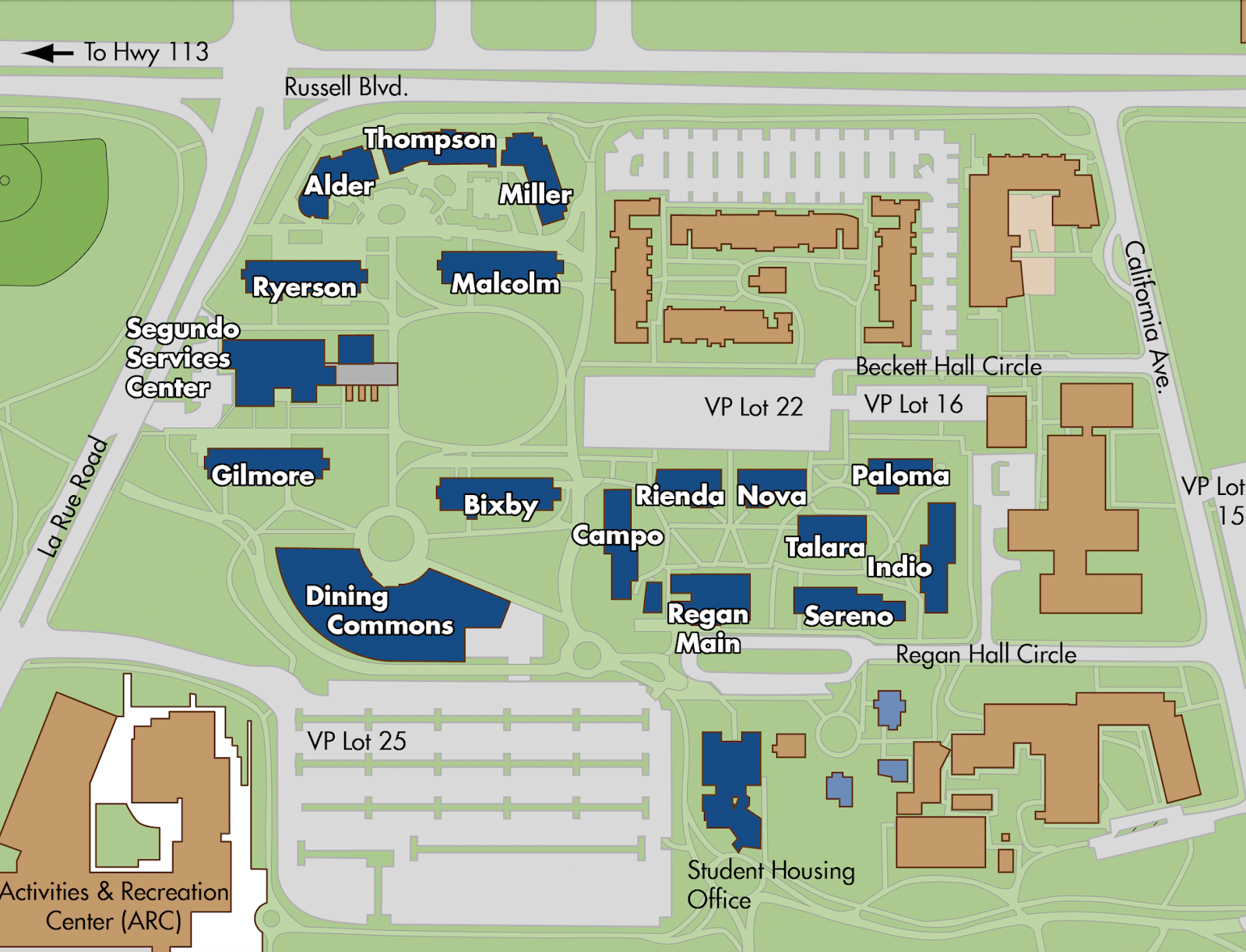 Residential Housing Mentors
The UC Davis Redwood SEED Scholars Program recognizes the safety concerns for students with intellectual disabilities moving away from home. Learning to navigate an entire college campus can be overwhelming. Learning to live in a dorm, getting ready on your own, organizing your day, staying on top of your living needs, communicating with others, all of it can be a steep climb. 
The UC Davis Redwood SEED Scholars Program has trained residential mentors that check in every morning and every evening with the Redwood SEED Scholars. They are meant to provide support, encouragement, a listening ear, and a problem-solving perspective. These mentors are an added layer of support. As with all parts of our program, the support is individualized and will be discontinued as soon as it is no longer necessary. Or, it will be in place for as long as it is needed, depending on the individual student's needs.
Please visit our mentor page to learn more about our mentor program.

We are hiring Residential Mentors
If you or someone you know has a heart for students with intellectual disabilites and would be interested in becoming a mentor to our Redwood SEED scholars, please click here to find out more about this job opportunity.